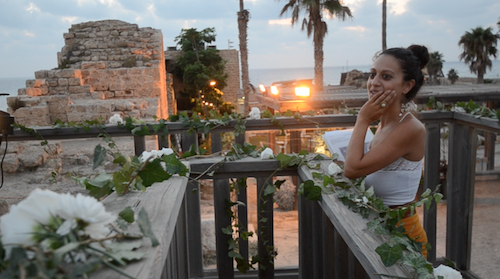 Q
&

A with Israeli Wedding Planner Natalie Abraham

Natalie Abraham, 33, moved to Israel after she finished her studies in 2005 to come to the "Land of Milk and Honey." Since moving to Israel, Natalie has become an event and wedding planner, or as she refers to herself a "dreamcatcher." With every wedding, she is there, to plan, perfect, and give each couple the ultimate Israel experience. As a new immigrant, Natalie tries to use her understanding of Diaspora Jewish life to provide a bridge between the values and expectations that are unique from the Israeli style and mentality. Her trademark is in the fine detail that makes every event an unforgettable experience. 

We wanted to see the romantic side of Israel through Natalie's eyes of a dreamcatcher to inspire those who might dream of a wedding in the homeland. By the time you finish reading, you may just find yourself wanting to get married in Israel and, if you're already married, you'll want to do it again. 
Taken from:
The Israel Forever Foundation
Article published in 2016