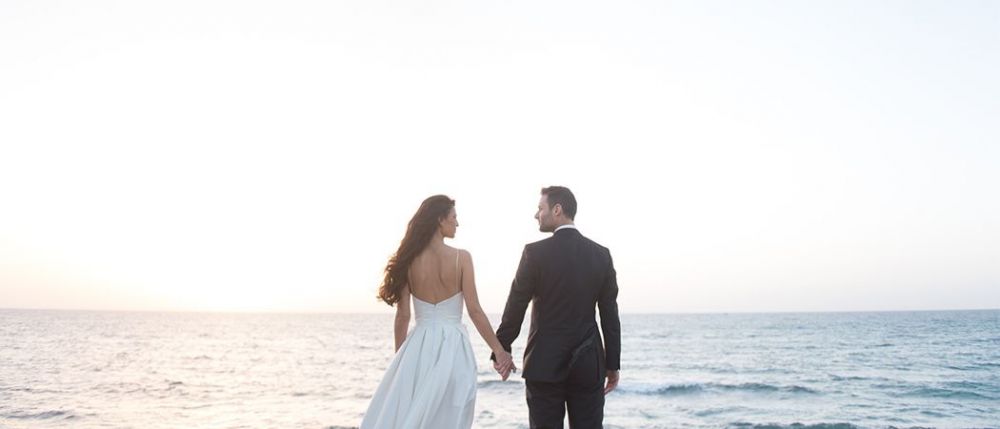 Are you familiar with those couples, who seem like they are stepping out of a fairy tale every moment of their wedding? Well, if you have not gotten to know such a pair, this is about to change.  Lisa and Igor were all made of magic.  We will not spoil it for you, but we'll just tell you that it's even more beautiful than you can ever imagine.
The story of Lisa and Igor's acquaintance begins with a matchmaking attempt.  "She's incredible, but blind date's are not really my thing," Igor told a mutual friend that tried to set him up with Lisa for months. He suggested to her that if they would ever be in the same place at the same time – that she could introduce them, but until then she should leave the matter.
A few months later, the two were present at a dinner at a social center in London for Jewish youth – where they were finally introduced.  Then came the first date that lasted 5 hours (!) In which the two found out they were entirely meant to be, and after ten months, the marriage proposal in the Alps. Yes, that's right, perfection all the way!
The two planned their wedding for over a year (14 months, to be precise).  They planned the wedding from abroad, and as far as they are concerned, the planning process was an amazing experience.  Since the two shared identical taste, they almost agreed on everything.
So, it's obvious that a couple with such a good story can't disappoint the fashion sector, right?  The London chic is felt in every detail of their election – Igor in a super elegant black suit, accompanied by a black bow tie and cufflinks in his shirt sleeves.  Lisa in a strapless dress with slender straps, rosy stilettos (later replaced with branded sneakers), and naturally flowing hair.  So glam!
Remember when we told you that this was a fairytale wedding?  Well, if the magic hasn't been enough so far, we're sure it will happen now. Because this is one of the most flowery weddings we have ever encountered.
The flowers were present everywhere, and in big time: in different positions in the garden area, on the stunningly beautiful chuppah, on the path leading to it.  Everything was colorful and painted in the gorgeous shades of these flowers – which proves that if you choose a concept, there is no reason to stop yourself from bring it to life.  Just look at how good it looks….
Translated and taken from:
Urban Brides Magazine
Article published in 2018