In my years of wedding planning, I noticed that beach venues are indeed a favorite choice when deciding upon the perfect location for a wedding.   A destination wedding in Israel is a dream in itself, but feeling and seeing this country's beauty as you stand in prayer under the chuppah, mingling with a glass of champagne in your hand, or dancing the night away, makes peoples hearts burst from emotion and pure joy.   Finding that venue is definitely one of the most important decisions you will make during the planning process (alongside the perfect planner of course hihi), so we decided to make it a little easier for you and reveal our top 5 treasured beach locations you don't want to miss when starting your search.
Kochav Hayam – Located in Caesarea, only 45 minutes north of Tel Aviv, this venue is perfect for couples who want to experience a high-end beach front wedding.   One of the great advantages of this venue is that it has both outdoor and indoor option, so depending on the weather forecasted on your wedding day, you can decide if to have the dinner on the lush green lawn, or in the refurbished glass-walled hall.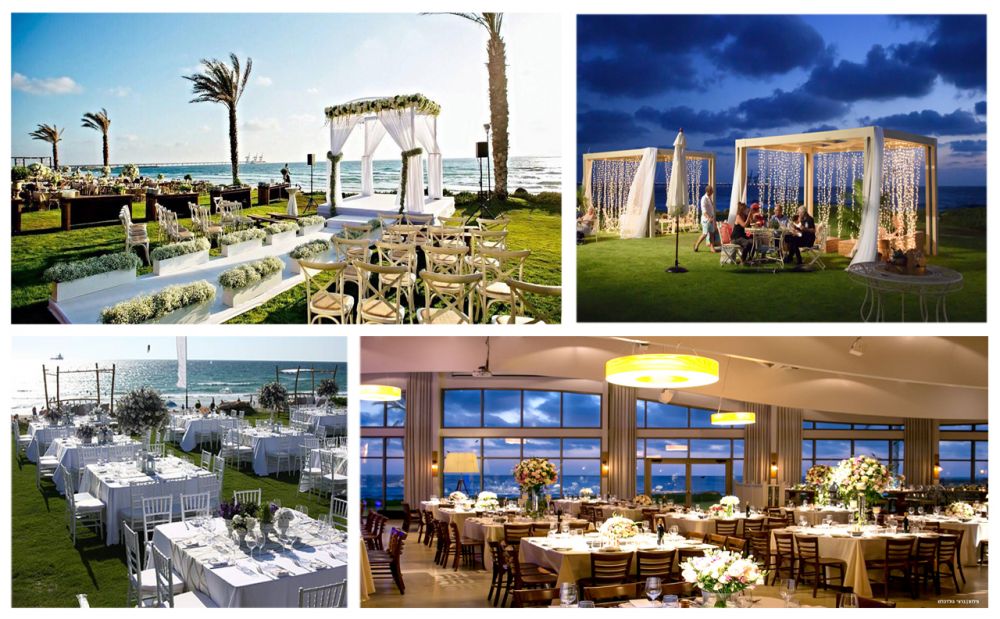 Al Hayam – An extension to the Cochav Hayam family, Al Hayam is an all-outdoor location that sits on a cliff almost completely surrounded by the sea. Here you can take advantage of modern comfort, the endless horizon, and architectural touches of ancient Caesarea.
Bayit Al Hayam – Literally translated as a House on the Beach, this venue promises exactly that. The upper terrace is a large rooftop overlooking the breathtaking famous coastline of Tel Aviv, and is closed off with floor-to-ceiling windows during the winter months., making it a great choice all year round. The main hall at the entrance level has also been designed with floor-to-ceiling windows, and a modern contemporary design.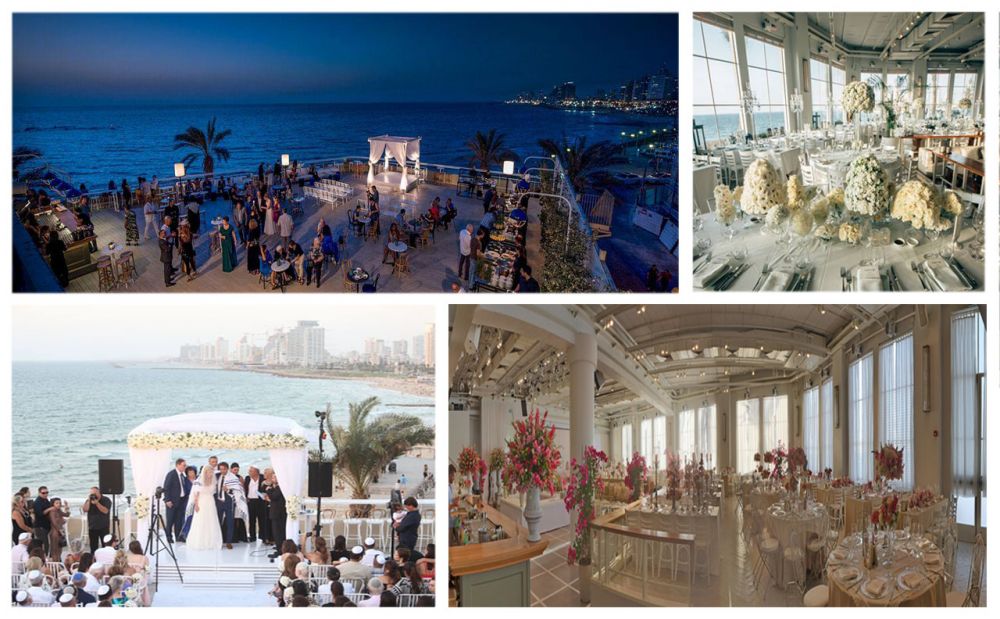 Caesar Yam – This wonderful venue, located in Caesarea's trendy port, Caesar Yam offers couples the perfect combination of several breathtaking chuppah locations overlooking the sea and a panoramic view of ancient roman ruins. The rest of the event can take place outdoor or indoor: dinner served under arches. Their menu is definitely one of the most delicious I have tasted. This is a great choice for couple's looking for an intimate experience.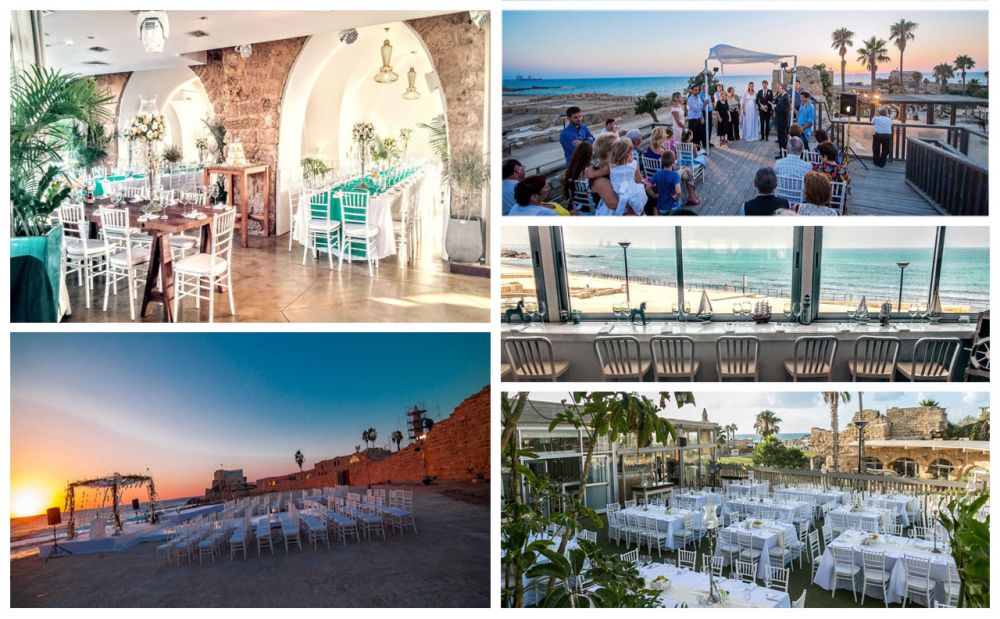 The Scots Hotel – If your looking for a destination within a destination wedding, this amazingly designed hotel sits on the Sea of Galilee. There are several areas to celebrate within the hotel grounds including the stunning garden terraces, which overlook the Kinneret, a large private outdoor courtyard, or on their private beach itself. This hotel is a non-kosher hotel, but do offer kosher-style options. All in all, this could be a great choice for a luxurious weekend wedding party.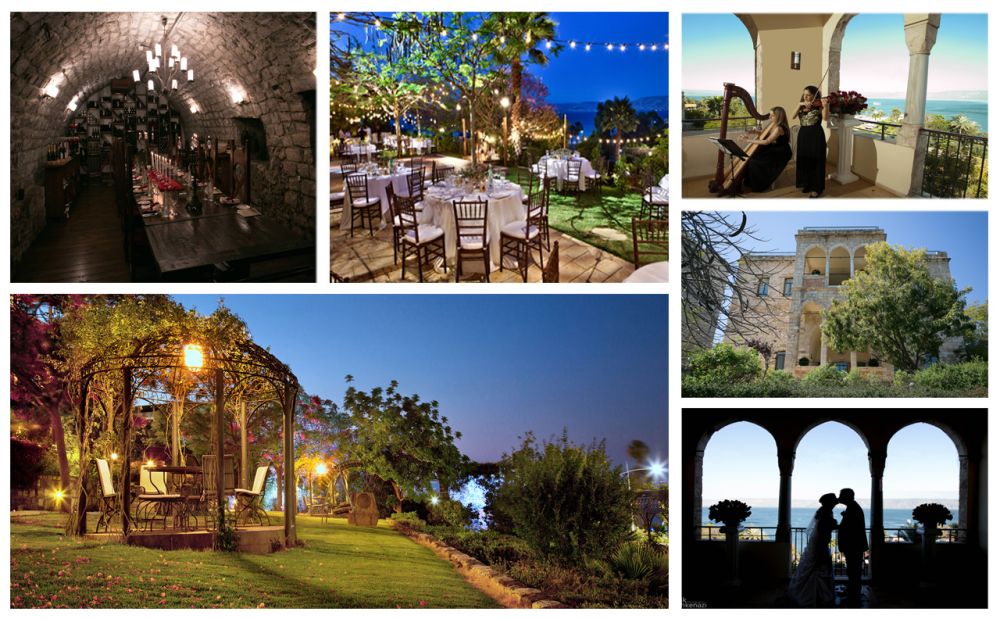 ©  People Photography/ Shedrin /  Shmulik Ashkenazi / Eyal Goziel  / Ilan Mor
Happy Planning!
Written by Natalie – The head dreamer & schemer
*Want more tips like this? Don't forget to subscribe in the footer below!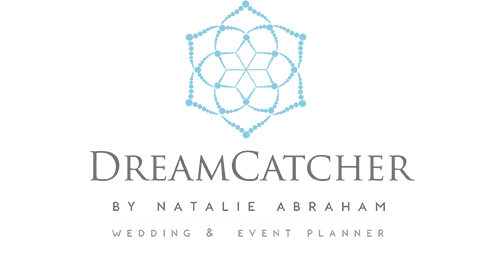 Because dreams come true