1. Hire vs. do it yourself
If you have the time and skill, you can surely plan your event on your own. Gather recommendations for vendors from people you know and trust; Google and Pinterest are filled with endless creative ideas and crafts  great for all kind of events. Nevertheless, I still highly recommend that you select a group of helpers to take care of certain tasks on the day/week of the event, so you don't have all the stress and responsibilities on your shoulders. With the right planner, you'll have someone to take the stress out of all the little details, by helping with contracts and negotiations.
2. Find the perfect venue
This is the decision that usually takes the longest to organize. There are so many striking venues to look into in Israel, and it doesn't stop at event halls. Exotic landscapes of desert, forest, beach, ruins, and city are all enchanting choices for your event, and just a short ride away from Tel Aviv, where your guests will arrive to. When selecting the perfect venue, inquire about important factors, like music or time limitations, Kosher certifications, business licenses, ability to out-source vendors, and guest count requirements.
3. Vendor selection
Your choice of vendors will play a critical role in the outcome of your event. If you haven't booked an event planner, it would be an advantage to be in touch with someone who has previously organized an event in Israel to collect vendor referrals and recommendations. Take caution when choosing a random vendor from the Internet (I wouldn't recommend that, if you can avoid it).
4. Pick a season
A summer event certainly has its charm of sun, outdoor spaces, sandals, and light dresses. Choosing the winter season to have an event in Israel, though, could also be a great option, especially for discounted packages. Winter in Israel doesn't necessarily mean cold and many winter months (November-March) see sunny days.  Consider southern cities such as Eilat for a higher guarantee of sun.
5. Picking the right date
Picking a date to suit your family in Israel and your family abroad is sometimes not the easiest of tasks. Take into consideration school holidays, national holidays, Jewish holidays, half terms, bank holidays and all the other holidays in between. If you are opting for a weekend out of central Israel or a celebration spanning a few days, it may be good to check the work schedules of your close relatives.
6. Not on paper, not guaranteed
This point is so important. Everything, and I mean every little detail that is agreed upon with the venue or vendors should be in writing. Include all the small things they promise to "throw in" to your package. On average, there are approximately six months between the time you sign your contracts and the actual event date. You will be surprised at how often people "forget" what was discussed all those months ago.
7. Ask about hidden fees
I find that a popular question people remember to ask is "what does the price include?" but they forget to ask "what is not included in the price?" It's a small twist of words that sometimes makes a big difference. If you have a planner, she should have many tips and information for you during this significant stage of closing contracts. If you are planning the event yourself, do some research on the important questions to ask each vendor.
8. Comparing costs
There was once a time when celebrating your event in Israel was far less expensive than celebrating back home. You can certainly arrange events in Israel on budgets but on average, the extraordinary venues and vendors are pricy. You also have additional destination event costs to take into consideration including hotels and guests transportation.
9. Guests support and pampering
If you have a group coming from abroad, I highly recommend setting up a blog or event website where they can find recommendations for group hotels, restaurants, not-to-be-missed places to go, things to do, the event itinerary, group activities before and after the main event, things to pack, weather forecast and more.
10. Rabbinical procedures
You will need to open a file at the Rabbanut within 90 days prior to the wedding, and I would recommend doing so as early as possible. If you have a planner, she can apply online for you and send in your documentation. You will need to arrange a letter from your hometown (Orthodox) rabbi confirming that you are both Jewish and single, as well as the ketubah (marriage certificate) from both the bride and groom's parents. Upon your arrival in Israel, you will need to go to the Rabbanut offices to finalize the file and collect your own Ketubah. 
ALSO PUBLISHED IN:
THE SAN DIEGO JEWISH JOURNAL
Happy Planning!
Written by Natalie – The head dreamer & schemer
*Want more tips like this? Don't forget to subscribe in the footer below!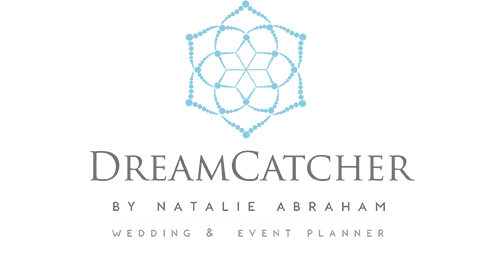 Because dreams come true