When thinking about planning a destination wedding or event in Israel, there are a few very important factors to research before signing a contract with any venue or vendor.  The most popular of issues most couples/families get very frustrated about is the ongoing additional costs that keep popping up along the way.  Especially distressing when trying to work within a budget.  All these costs are usually unavoidable and you are already at that stage of planning, where you have no choice but to be ok with it.
One of the first things we ask all the venue and vendors we work with is:
What is included in our package
What isn't included in our package
Some people may think that these questions are the same, but I assure you, the answers you will get are totally different.
We have listed here a few of the classic hidden fees that come up in almost every event, that you can ask about pre-signing the contract, and even have the opportunity to negotiate some of these in your package.  Also included in the list are some smaller fees that are usually forgotten about when putting together an initial event budget calculation.
-Vendor meals – some venue charge no fee, some half price, some full price.
-Tips for staff
-Overtime fees
-Hotel welcome baskets delivery
-Postage for invites
-Stages/Podiums
-Additional chairs for chuppah/meal
-Baby chairs
-Cotton tablecloths & napkins – Classically satin ones are offered and there are not so amazing. Size/shape/colour/material options should be researched in advance.
-Cava/Lambrusco/Champagne is usually with an additional fee
-Credit card/Bank transfer fees
-Kids meals
-Security engineer for stages/chuppah structures/sound & lighting structures/anything built
-Bridal suite for preparations – 2-night minimum
-Bridemaids – beauty/dresses/transport/pre-wedding activity/accessories
-Beauty Trials
-Challah bread
-Additional waiters/barmen
-Active bar
-Bottles of alcohol on the tables aside from the bar
-Alcohol upgrades
-Food upgrades + fresh fruit/late-night stand/having a reception after the chuppah
-Special napkin folding
-Music license fee
-Screens, upgraded lighting
-Sound system for the band
-Wireless mics
Happy Planning!
Written by Natalie – The head dreamer & schemer
*Want more tips like this? Don't forget to subscribe in the footer below!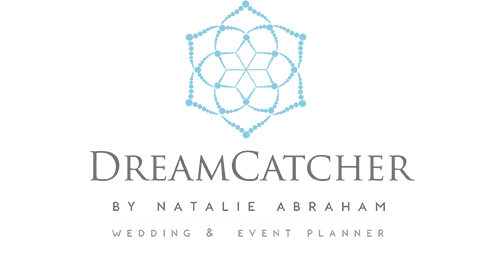 Because dreams come true