Summer weddings certainly have their appeal of long days, sunshine, cold cocktails, beach, one layer of clothing and sandals.
Winter weddings/events too, have their special magic that cannot be compared to and are becoming increasingly popular.
Here are some pros and cons that should be considered when decision making.
Pros:
When it comes to booking venues and vendors, there is far more availability
Your venue will give you extra attention and set up time
You will be able to negotiate far better deals or packages
Of course winter time prices are far cheaper than summer
You will not need to change your guests summer vacation plans
No tan lines
Go for something unique and different
Winter themes are as fruitful as summer themes
In Israel, you too can be lucky with the weather as there are few stormy weeks even during winter.
Cons:
Flowers are harder to get ahold of, and can be more expensive than summer
The weather is probably the biggest factor to consider as there are no promises
Roads may be affected if there is extreme weather on the day of the event
You may need to wait until the summer for your honeymoon
Keeping guests warm may be a challenge in certain venues
Most pictures will be inside shots with limited outdoor pictures
The sun sets earlier, the days are pretty short and a lot will need to be completed in a shorter space of time (i.e. pictures, ceremony etc.)
Tips:
Though an outdoor ceremony is very possible during winter in Israel, choose a venue that has a back up space for an indoor ceremony, and a place where guests can run indoors quickly. Also a venue that can keep the guests indoors and don't need to walk through the cold going from room to room
Arrange a group booking at a hotel very close by in case of bad weather
If the weather is bad, check on the traffic conditions and update your guests
An earlier wedding will enable enjoyment of the daylight, sunset, and hopefully some outdoor pictures
Early sunset means the utter enjoyment of endless candles
Consider a venue with a fireplace
Be prepared for a bad weather day and have a back up outfit. Think furs and shawls. Think tights.
As well as especially unique party themes, think of a different winter menu to surprise the guests. Think hot chocolate to greet guests
Coat helpers should be the first to greet the guests and keep them safe
Keep your lips moisturized the whole week running up to the event
Have a great stand-by umbrella
Happy Planning!
Written by Natalie – The head dreamer & schemer
*Want more tips like this? Don't forget to subscribe in the footer below!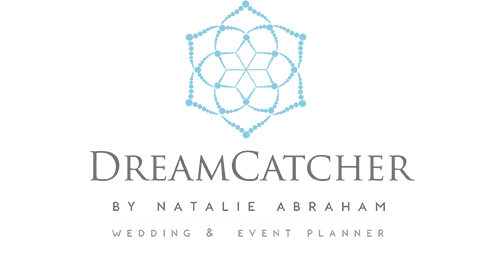 Because dreams come true