You have been awaiting this moment for a long time now.
Not long to go 'till you'll be walking down that aisle with the love of your life!
Soon you will be celebrating your childs coming of age!
We all cherish these exciting moments in our lives. We find ourselves reliving them for years to come. But before that special day comes, its firstly time for the thinking caps to come on. Its time for the planning. Its time to get down to the fine details to create this dream celebration.
So you might be asking yourselves – Where do I start? Do I need a planner? My family and I could probably split the responsibilities, but is it worth it? Is hiring a planner worth adding that extra expense to my current loooong list of expenses? What about my budget? How will it really help me? What will I be saving?
All excellent questions. Here is a little insight of how a wedding or event planner can be useful for you regardless of budget limitations.
– Save Your Money
A planner has the time and connections to find you high quality vendors to match your budget, whether high or low. Most likely she has long-term relationships with most of the vendors and can therefore get you much better prices and package extras that you could get yourself, saving you thousands off the overall cost. She will be a skilled negotiator ensuring that you get what you want and what you pay for.
– Do It Yourself?
Many couples who decide against a planner, start themselves, and only once they are in the deep end, realise they need a professional.  When a planner steps in at this point, all the price proposals you have received from any venue/vendor may stay the same.  Negotiating deals after you have gone to certain vendors privately, can be very hard to do.
– Your Budget
Your planner will help you to understand, organize and manage your budget.
– Your Time is Valuable
Planning an event – especially a wedding, can take an average of 250 hours in total. Booking the main vendors is the easy part, (kinda – see below) but as the details become finer, and the day approaches, the 'things-to-do' list becomes longer and longer, and you find yourself drowning in it all, and the stress levels begin to rise. Remember the 'big picture' needs to be translated into hundreds of smaller details. An event planner will help you do this, and she will do all the necessary research for you, list you all the details from A to Z, and manage it from start to end. All you will find yourself doing is the choosing and then you can allow yourself not to think about it any longer.
– Booking the 'Right' Vendors
This is a tricky one, as there are literally thousands of vendors in every sector. In addition, Google search can be dangerous as looks can be deceiving. When having a destination event, there is an issue of different expectations of service, product and mentality. It is only after you have booked a vendor, that the overall experience of working alongside your vendor of choice be discovered. Sometimes luck will bring you satisfaction in your choice, and sometimes it could be a disaster, and at which point, its usually too late to change. With a planner, you can be confident that you will be pleased with the outcomes of the service, manner and product being offered by each vendor, and she will send your way the specific vendors that fit exactly your taste and budget.
– Venue coordinators are not the same
This is one of the questions I am asked frequently as many venues do offer their own coordinators. Management via the venue mainly ensure the coordination of their own staff and vendors. They pay far less attention to external vendors and factors such as making sure the photographer will be in the hall to capture the cake cutting, or that the DJ will make his announcements on time, or that the band will be on cue for each of their slots, and many more small yet important details. Only your planner will ensure that all details and vendors are in sync with one another and with your big dream. Only your planner will be organized enough to ensure harmony.
– Your Stress Levels
Your planner will be your shadow, as close to you as you need, from the beginning of the planning until the last needed moment; like a personal assistant. She will be on top if it all and will remind you of meetings, due payments and things that yet need to be decided. You do not need to experience the 'what did I forget' or 'when will I have the time to do all this' feeling. You do not need to remember a million things that need to be done the week of the event, or be responsible for others' responsibilities, whether that of vendors or family members. Avoid the drama, arguments and tears. You will not need to deal with logistics or troubleshoots that arise. You can actually lay back, smile and know, that you have an event planner that you trust by your side. There is certainly a significant difference in stress levels for the client who has a planner, and for the one who does not.
– Your Family to Help
Sure, your family and friends will be happy to help you out as much as possible, but putting too much responsibility on them, or yourself, will have you all stressed out on the big day, and this is exactly what a planner is there to avoid so that you can arrive at the Wedding, Bar Mitzvah, Bat Mitzvah, or any other event, after a long planning process, at ease and can have fun! Really enjoy each moment at its fullest.
– Your Experience
A professional wedding planner can guide you with things you just would not have thought of such as do's and don'ts. She will help you make correct choices that will be specific to your celebration, assessing factors such as the time of year the event will take place, the venue style, your guest type, event theme, expected weather and many other similar factors. She has the education and experience to help avoid a lot of mishaps plus give you unique ideas of small details that will make a big difference to your event.
All in all you'll be leaving the headache and stress behind. During the planning stage you can focus on the fun parts, and leave the boring bits behind. And most importantly at your event you will have time to freely host, dance, eat and breath!!
Happy Planning!
Written by Natalie – The head dreamer & schemer
*Want more tips like this? Don't forget to subscribe in the footer below!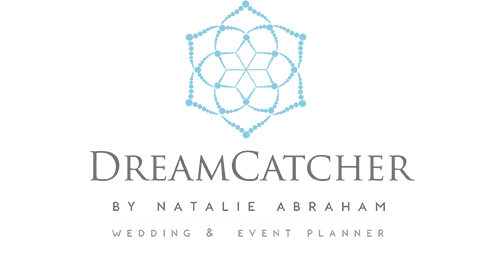 Because dreams come true